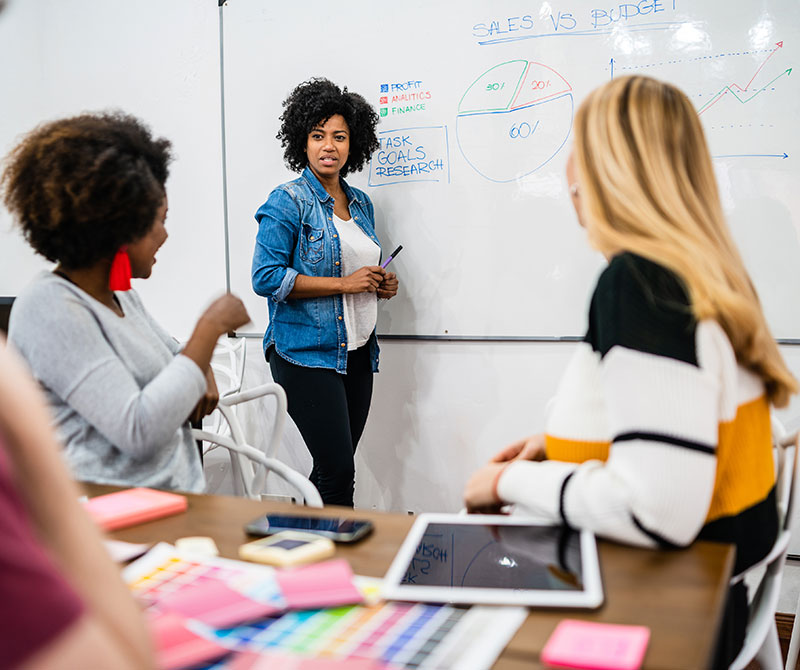 Web development is all about creating and maintaining your website and its overall framework. In a more straightforward language, web development is all about the back-end process to make your website absolutely gorgeous and work faster without any lag.
This is crucial because in this way you will be able to build a website that is user-friendly, easy to access, smooth navigation, fast loading and easy to reach the target audience, and get high quality traffic. It's easy to grow your business in an online market with a well-coded, designed and optimized website.
However, there are two aspects to web development, one is the back-end and the other is the front-end development. Front-end development focuses on the overall look and feel of the website. It maintains excellent UI and UX as the focus.
Usually, the front-end developer is responsible for everything that appears in front of you on the website. Whether it is layout, themes, navigation, site speed, images, and many other things are handled separately by front-end developers.
The back end is basically the backbone of the entire website. It is a place to store all the data collected from the website (front-end). The back-end components of the website include hosting servers, a database that collects and maintains data, and an application or CMS that binds everything together.
However, there are many frameworks and technologies on the market, but PHP is our absolute favorite. Don't trust us, to be fair, let us provide you with some substantial benefits of the PHP framework. What are the ultimate benefits of PHP web development services? Websites based on the PHP framework guarantee faster loading times than competitors. The PHP website loads faster because it runs on its own memory space.
We provide you 3 months free maintenance and support.
At vero eos et accusamus et iusto odio dignissimos ducimus qui blanditiis praesentium voluptatum deleniti atque corrupti quos dolores et quas molestias data.
Plan to Start a Project
Our Experts Ready to Help You